Over 5,000+ Copies Downloaded + Amazing Reviews!
"INSTANTLY Discover Moneymaking WordPress Plugins and Themes PLUS 'Reverse Engineer' the Backlinks of any Website…!"
Click PLAY Below to See SpyBar in Action…
NOTE: The video above shows SpyBar v1.0 but the latest version now is v2.7 – EVEN more features but just as fast! Scroll down now and purchase to get the new version!
"I had to come back and tell you how much I am IN LOVE with this tool! I seriously use it at least once a day & have uncovered some of the coolest wp plugins & themes I had no idea even existed. Thank you so much for sharing this with us!"
Tammy Lee, Canada
Dear Web Entrepreneur,
Rob Cornish here and welcome to SpyBar.
This software was born out of my own frustration…
I'm sure you'll agree that over the past few years WordPress has transformed the way websites are built.
Gone are the days of thousands of dollars spent on web design or frustrating days spent coding complex HTML.
Not only is WordPress the BEST point-and-click solution for building websites, it's also FREE 🙂
But that's not the best thing about it…
The best thing about WordPress is the amazing array of Themes and Plugins that have been developed – many of which are completely free!
In fact, this is one of the reasons it has become so incredibly popular – there are currently over 57 MILLION WordPress sites in the world and this is growing every day!
…and this creates a problem for us…
There are thousands upon thousands of WordPress Themes and Plugins available and new, more advanced ones are being released all the time. Themes and Plugins for:

Viral Traffic Generation
Social Media Integration
Shortcode Graphics
List Building
Mobile
Local Business Marketing
Site Security
Blog Monetization
Membership Sites
eCommerce / Amazon
The list goes on and on and the rate of development of new and exciting Themes and Plugins is increasing all the time.
How do YOU stay up to date and how do you know you are using the BEST available?
One way is to read to forums, blogs and newsletters to keep up to date. You can search around Google, use different services both free and paid. You can download expensive software which you have to boot up every time you want an answer. You can even ask your marketing acquaintances.
This can be very expensive and time consuming 🙁
Here's a MUCH easier way….
Have you ever…

Seen a cool feature or gadget on a site and wondered how you can do the same?

Found an attractive site design and wanted to know the theme?

Wanted to quickly see the backlinks to a top ranking site WITHOUT having to use expensive and cumbersome software?

Wondered which Autoresponder service a particular marketer or website is using?

Needed WhoIs information for direct contact with the owner for affiliate or JV deals?
SpyBar does ALL of these things at the touch of a button and it does them in ONE place – right inside your web browser!
SpyBar is a powerful browser extension for Google Chrome and Mozilla Firefox. Your copy of this internet marketing software is compatible with your PC and Mac.
"I have to say, I can't think of any other IM product I've bought that literally – LITERALLY – within five minutes of purchase has proved its worth! Not only that, I find it so accessible it's almost addictive… I use it continuously."
David Thomson, ProcessMappingMagic.com
Check out some of the powerful features of SpyBar…

INSTANTLY Discover New WordPress Themes & Plugins
Exciting new Themes and Plugins are released all the time (especially social media and traffic generation ones). In just one click SpyBar will INSTANTLY give you a list of these for any WordPress website. So now you can "spy" on the latest WordPress tools that the gurus, leaders and competitors in your niche are using!
Reveal Competitor Backlinks In Just 2 Clicks!
Simply click the SpyBar button in your browser when visiting a competitor site and then choose either the Moz, MajesticSEO or ahrefs option. In under 5 seconds you have a list of places to get new links for your site. Perfect for niche sites, review sites, local business client sites and blogs!
No Clutter or Cumbersome Desktop Software
Stop wasting money and time switching between expensive desktop software, "analysis" websites and cumbersome project profiles. SpyBar eliminates this and it doesn't even clutter up your browser – it sits conveniently and discretely as ONE icon on your browser toolbar ready and waiting whenever you need it!
100% Linked Results
Want to know more about what SpyBar has uncovered for you? No problem! All the results that SpyBar gives are linked, so in just one click you've got a Google search results page (in a new tab, of course) where you can see the product website, user reviews and even recommendations for other similar WordPress Tools.
Dynamic Detection
SpyBar doesn't draw from a static database of known WordPress tools. Instead it dynamically detects them. This means you'll get instant results on exciting and brand new themes and plugins the minute they are installed on the site.
WhoIs Feature
WhoIs information is very handy for finding the contact details of the owner of a website. SpyBar links you directly with this information so you can find guest posting, interview, affiliate and joint venture opportunities!
According to WordPress.Org there are now over 57 MILLION WordPress sites in the world. How many have Themes, Plugins and backlinks which would massively boost your business but you just don't know about them? 
Not only is Spybar compatible with Firefox and Chrome (Google Webstore approved), your license will allow you to use it on your PC and Mac.
Fully Tested and Compatible with Google Chrome, Mozilla Firefox, PC and Mac!
But that's not all. When you secure your copy of SpyBar today you'll also get this bonus…
Your BONUS: WordPress Rolodex
The WordPress Rolodex is a directory of over 50 of the best free and premium WordPress Themes and Plugins for:
Traffic generation, list building, social media, Amazon, offline/local business, security, membership sites, eCommerce, graphics, video, blog monetization, geo-targeting… and much more!
"SpyBar is one of those rare tools that immediately become classic must-haves because it is simple, instant and serves a very real purpose."
Martin Avis, KickStartNewsletter.com
"SpyBar is brilliantly simple, yet saves so much time. Often, I just want to know which plugin or theme someone is using, not necessarily how they're implementing it. SpyBar makes this as simple as having all the information in an About page. Adding a link to a Google search was the icing on the cake in case I want to go get more information about the plugin or theme. Well done! (And thanks!)"
Steven Sanchez, Inexus.com
"First of all, having the tool appear as an icon on our browser is absolutely brilliant. Secondly, the dynamic detection is pure gold and something that really allows users to always stay on the cutting edge and not worry about outdated static databases. Thirdly, I really liked being able to easily see a competitor's backlinks. Again, this tool is a HUGE timesaver and is so easy to use!"
Jit Uppal, GettingStartedOnlineFast.com
If you've purchased my products before then you'll know I aim to give the best customer service in the industry.
If, for any reason, you are not satisfied then your purchase is backed by this: 
30 Day, 100% Rock Solid Guarantee
My Personal Guarantee
If, at any time during the first 30 days, you aren't thrilled with SpyBar, you'll receive a full refund. And you can also keep your downloads and training materials that are waiting for you inside the Members' Area! You literally have nothing to lose and the risk is ALL on me, as it should be.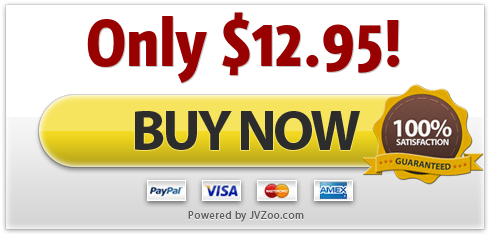 Take action now and I look forward to seeing you inside the SpyBar Members' Area.
Kind regards,
Rob Cornish
P.S. Remember this is 100% risk-free you've got NOTHING to lose and everything to gain!
P.P.S. If you have any questions please click the Support link below. Full customer support is available inside the members' area 🙂